BMX - History, Facts and Types of BMX Bikes
Ever since 1970s, a new type of bicycles appeared on the market, spreading across the popular culture like a storm and providing millions of people around the world (mostly younger bicycle drivers) an opportunity to drive their bicycles in a brand new way. These were BMX (short for "bicycle motocross"), bicycles that were created in early 1970s as a cheap and easy alternative of motocross, popular sport that gave idea to the cyclist of Southern California to mod their own bicycles and create light and versatile bicycles that could easily be used both in urban and dirt track environments. Their modding exploits were focused on the lightweight and rugged Schwinn Sting-Ray bicycle model, which was enhanced with better springs and stronger tires. These early BMX bikes were able to be driven fast across motocross terrains and purpose built tracks, preform tricks, and were a focus of attention of the Californian young adult audience that found those bikes a great alternative to the expensive motocross motorcycles.
The popularity of those early BMX bikes exploded with the release of the 1972 motorcycle racing documentary "On Any Sunday", which inspired youth across entire United States to start building their own version of light off-road bicycles. Not long after, bicycle manufactures jumped to the occasion to offer new BMX models that soon became driving force of official bicycle motocross sport. Many organizations were also formed to regulate the sport of bicycle motocross, starting with the National Bicycle League that was established in 1974 and many other that were formed later (National Bicycle Association, American Bicycle Association, International BMX Federation, Union Cyclist International …).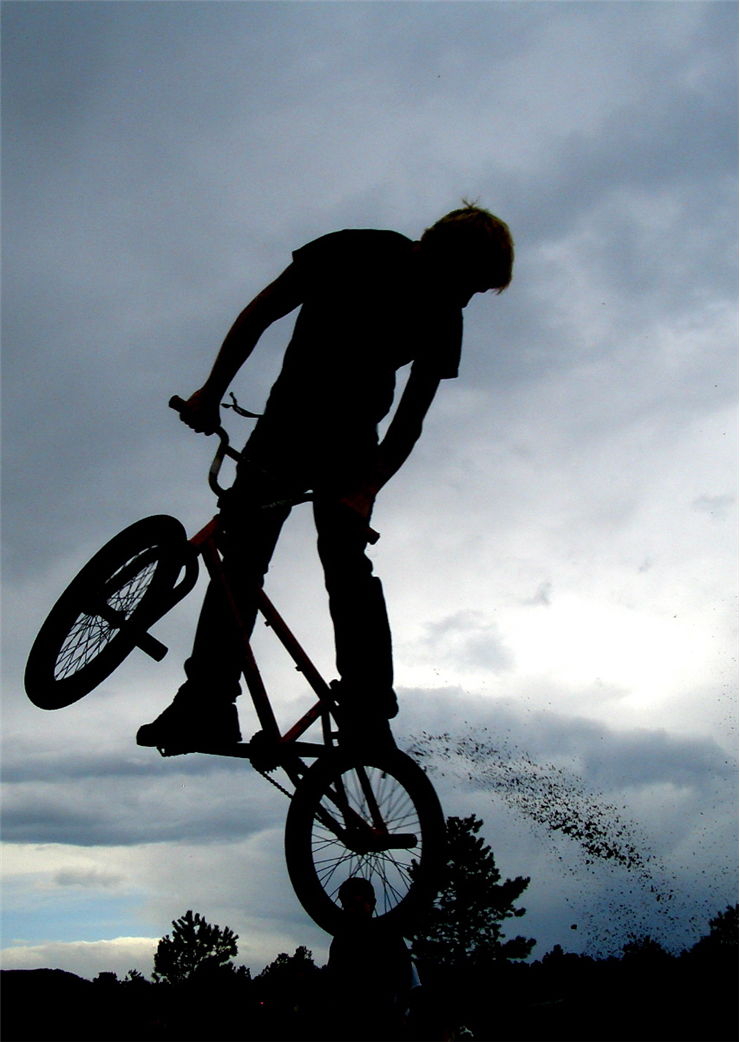 In addition to racing, BMX drivers also popularized the sport of freestyle BMX driving, preforming tricks, and creating elaborate stylized routines that are today enjoyed as the televised sport that headlines many Extreme Sporting events. The person who first popularized the sport of BMX Freestyle is Bob Haro, founder of the Mountain and BMX bicycle manufacturer company Haro Bikes.
BMX bicycles are today made to fit in 5 types of use case scenarios:
Park – Very light and without structural enhancements
Dirt – Most distinctive change in Dirt BMX bikes are their wider tires that have larger grip with the dirt surface.
Flatland – Highly balanced BMX models that are used for preforming tricks and routines.
Race – Racing BMX bikes have enhanced brakes and larger front sprocket for achieving higher driving speeds.
Street – Heavier BMXs that have metal pegs spreading from the axles, enabling drivers to step on them during tricks and routines. They often have no brakes.