Bicycle Racing History and Types
From the moment first bicycles started to be made and sold in second half of 19th century France they immediately become closely connected to racing. In these early years, races were usually performed on the shorter distances because the poor user-comfort and build materials did not allowed drivers to drive fast for a long periods of time. However, with the pressure from numerous bicycle manufactures that started appearing in Paris, the original company that has created first modern bicycle, the Michaux Company, decided to promote one big racing event that sparked a tremendous interest from the Parisians. This race happened on the 31 May 1868 at the Parc de Saint-Cloud, with winner being Englishman James Moore. Immediately after that, bicycle racing became commonplace in France and Italy, with more and more events trying to push the limits of the wooden and metal bicycles that by then still did not have rubber pneumatic tires. Many bicycle manufacturers fully supported bicycle racing, creating better and better models that were intended to be used only for racing, and competitors started earning very respectable prizes from such events.
While bicycle sports became more and more popular, the races themselves started being held not only on public roads but also on pre-made racing tracks and velodromes. By 1880s and 1890s, bicycle racing was widely accepted as one of the best new sports. Fanbase of professional cycling grew even more with the popularization of the longer races, most notably Italian Milan-Turing race in 1876, Belgian Liege-Bastogne-Liege in 1892, and French Paris-Roubaix in 1896. United States also hosted its share of races, most notably in 1890s when the six-day races were popularized (at first forcing single driver to drive without stopping, but later allowing two-man teams). Bicycle racing was so popular that it was included into first modern Olympic Games in 1896.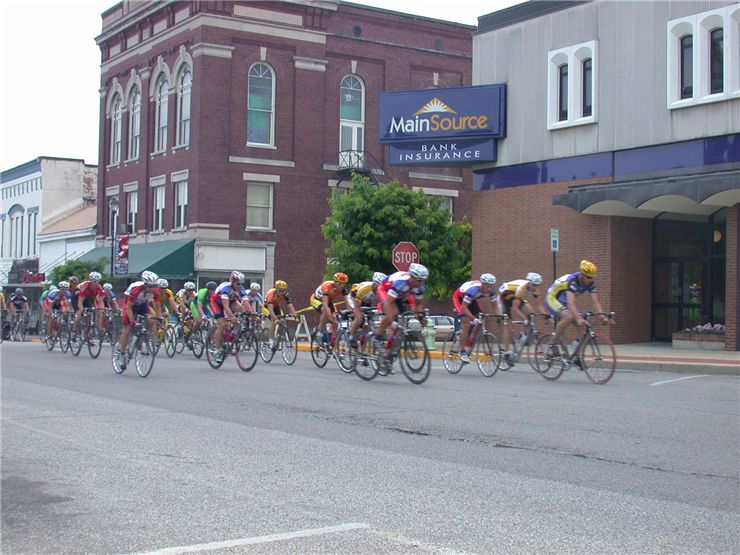 With better bicycle materials, new designs and much larger popularization with the public and sponsors, the French decided to organize the event that was incredibly ambitious – cycling race that will span entire France. Separated in six stages and covering 1500 miles, the first Tour de France was held in 1903. Starting in Paris, the race moved to Lyon, Marseille, Bordeaux and Nantes before returning to Paris. With a large prize and great incentives to maintain a good pace of 20 km/h, almost 80 entrants signed up for that daunting race, with Maurice Garin winning the first place after driving for 94h 33m 14s and winning the prize that equaled yearly pay of six factory workers. Popularity of Tour de France grew to such levels, that 1904 race drivers were mostly filed with people who wanted to cheat. After much controversy and incredible amount of disqualifications, the official win was given to 20 year old French driver Henri Cornet.
After World War I, enthusiasm for the professional bicycle racing was slow to gain traction, mostly because of the death of many top European drivers and hard economic times. By that time, professional bicycle races became very popular in United States (who did not prefer long distance racing like in Europe). Another big hit to the popularity of cycling came from automobile industry, which popularized faster transportation methods. After World War II, professional cycling managed to become even more popular in Europe, attracting the largest prize pools and forcing the cyclist from all around the world to compete on numerous European events because their home countries could not match that the level of organization, competition and prize money. By the 1960s, American drivers entered big into European cycling scene, however by 1980s European drivers started competition more and more in United States.
By the end of 20th century, professional mountain bike races emerged, and advanced composite materials have made 21st century cycling even more competitive and interesting to watch. Still more than 100 years later, Tour de France and Giro d'Italia remain two most popular long distance bicycle races in the world.