List of Best Bicycle Racers of All Time
Bernard Hinault – Winner of five Tour de France competitions (1978, 1979, 1981, 1982 and 1985).
Bjarne Riis – Famous Danish Cyclist who raced between 1986 and 1999 and managed to win Tour de France in 1996. This win is still attributed to him even though of serious allegation of doping.
Eddy Merckx – Considered by many as the best all-around bicycle driver of all time. He won Tour de France five times, Giro D'Italia five times and Vuelta a España once.
Erik Zabel – After more than 200 wins in professional races, Erik Zabel is today considered by many to be greatest German racing drivers of all time.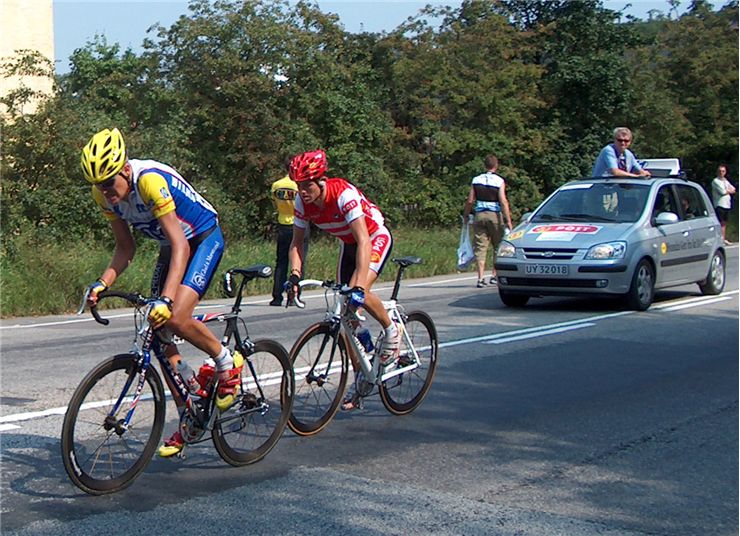 Fausto Coppi – One of the most famous Italian drivers of all time. He managed to win Tour de France twice (1949 and 1952), Giro D'Italia five times (1940, 1947, 1949, 1952 and 1953) World Championship (1953) and many other races.
Felice Gimondi – Italian cyclist who became second driver in the world to to win all three Grand Tours of road cycling (Tour de France in 1965, Giro d'Italia 3 times in 1967, 1969, 1976, and Vuelta a España in 1968). Today only six drivers have managed to repeat the same feat.
Gino Bartali – Italian cyclist famous for winning Tour de France twice and Giro d'Italia 3 times, all in 1930s and 1940s.
Greg LeMond – One of the most famous American cyclists of all time. He won Tour de France three times and World Championship two times.
Jacques Anquetil -This famous French driver managed to enter history by becoming first driver to win Tour de France five times, first Frenchman who won Giro D'Italia, and first French rider who wore yellow jersey from the beginning to the end of the Tour de France race.
Jacques Anquetil – This French cyclist became first who managed to win Tour de France five times (1957, 1961-1964).
James Moore – Winner of the first ever official bicycle road race organized in 1868 at Parc de Saint-Cloud, Paris. He dominated bicycle racing in France and England for many years.
Jan Ullrich – winner of many professional cycling events between 1999 and 2005. Many of his results were disqualified after doping allegations.
Ji Cheng – First Chinese driver who competed in any European Grand Tour event. He was a part of Vuelta a España in 2012, Giro d'Italia in 2013 and Tour de France in 2014.
Lance Armstrong – Famous American cyclist who dominated many international competitions (including winning 7 consecutive Tour the France races) in late 20th and first few years of 20th century. He was stripped from almost all his wins and barred from competition cycling for life because of cheating.
Laurent Jalabert – Famous French cyclist that was regarded by many as best driver of 1990s. He never won Tour de France, but during his 1995 win at Vuelta a España he managed to win leader's, sprinter's and climber's jersey in the same race. This feat has been repeated only by two more drivers.
Marco Pantani – famous road bicycle racing driver from France that was regarded as best "climber" of 1990s. He won Tour de France and the Giro d'Italia in 1998.
Maurice Garin – Winner of the first Tour de France race in 1903. He also won second Tour the France in 1904, but was stripped from the win because for cheating.
Miguel Indurain –After disqualification of Lance Armstrong wins, Miguel Indurain holds the record of most consecutive Tour de France wins. He won five of them between 1991 and 1995.
Séan Kelly – With 193 professional wins and trophies at big events, this Irish driver is regarded today as one of the finest cyclists of all time.
Stephen Roche – Irish cyclist who managed together with Sean Kelly to win highly allusive Triple Crown of victories by winning Tour de France, Giro d'Italia and UCI World road race championship.