Main Forms and Types of Cycling
Here are three main categories of cycling:
Utility cycling started as soon as first bicycles started being sold in 19th century France and England. With easier way to travel between short distances, bicycles started being used not only for commutes in urban environments, but also as the transport devices for various commercial businesses and governments. This can be best seen with very early adoption of bicycles with British mail service, police bicycle squads, bicycle paramedics, couriers, cargo bicycle companies and personal drivers, and many others who adopted bicycles even before arrival of 20th century.
Bicycle racing was formed immediately after first sales of Boneshaker bicycles by the Michaux Company in 1860s. First official bicycle competition race was held May 31, 1868 at the Park of Saint-Cloud, Paris, covering the distance of 1,200 meter. During very short period of time, many other races were organized in and around Paris, with 123 km race between cities of Paris and Rouen attracting very large spotlight in the public awareness of French citizens. By 1880s, both France and England had several official clubs and governing bodies that regulated competition events and organized various recreational events. At the start of 20th century, organizations such as Union Cycliste Internationale started organizing first "Grand Tour" multi stage events, with first of them being "Tour de France" that was held in 1903 and was won by French cyclist Maurice Garin. In 1909 Italia formed its own large cycling event "Giro d'Italia", while Spain joined with "Vuelta a España" in 1938. Currently most dedicated Grand Tour cyclist of all time is Eddy Merckx who won 11 events in all three Grand Tours. In addition to the Grand Tours the pinnacle of professional bicycle racing are also events held at summer Olympic Games.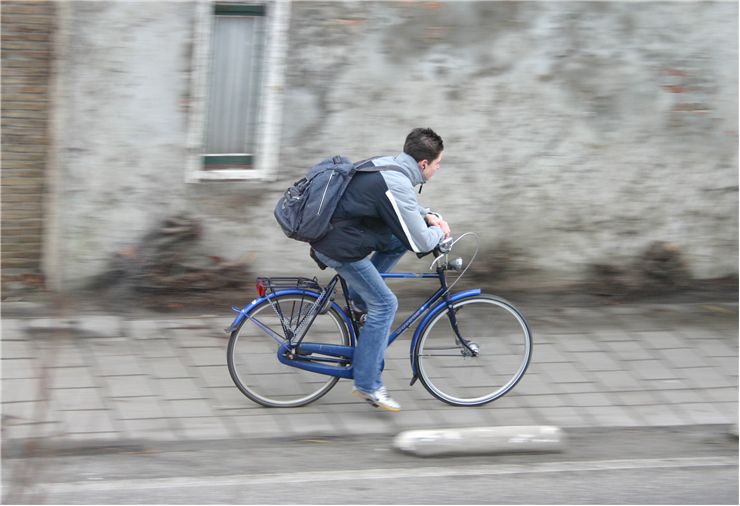 Recreational cycling covers several types of driving styles such as bicycle touring (exploration or sightseeing of previously unexplored areas by specific drivers), solo driving in urban environments and organized driving events (mostly setup by cycling clubs) that can be both for leisurely driving by cyclists of all ages and specific themed events that can have requirements for driving every stage. Another popular style of recreational cycling involves mountain bicycles and driving in harsh off-road, trails or mountainous terrains. Mountain cycling also covers several disciplines of sporting events, such as downhill racing, cross country, all-mountain, free ride and endure races.